Our company, Wild Berry International Co., Ltd. was established by Japanese in Hong Kong . Our service is Consulting and Coordination inbound (import) / outbound (export) business for Retail / Wholesale / Shop / Restaurant / Media / Film / Entertainment business from/in Hong Kong and Japan to overseas.
 Then, we provide Interior Design & Decoration works for Office, Shop, Restaurant and Residence in Hong Kong also.
 We currently assist and work with many clients in Japan & Hong Kong by providing business & market information so that together we can create new business prospects.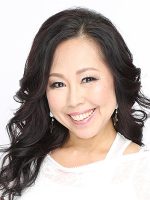 Kumiko Noda
Since starting her career in the entertainment and fashion industry in her home country of Japan, Kumiko has been living and working in Hong Kong over 20 years.
It was while vacationing in Hong Kong in June 1996, that she identified Hong Kong's business opportunities. She decided to establish her next career in Hong Kong, and began by enrolling in the Hong Kong Chinese University as a language student in 1998.
After graduation she gained a range of experience in Hong Kong such as a sales manager of office decoration works of a major Japanese furniture manufacturer, and a merchandiser in product promotion for the mainland China to Japanese market. In 2006, she finally incorporated a limited company in line with her first plan. She opened her shop, "Wild berry" in Tsim Sha Tsui, selling her own-brand accessories while at the same time promoting products for the Japanese mobile phone named "Deco-Den" a brand name popular in Japan for some time. Kumiko's store was the first to introduce "Deco-Den" culture to Hong Kong receiving a lot of attention from local Hong Kong magazines, TV and so on.
Kumiko continues to be highly-motivated toward casting her ideas into shape in many aspects through her creativity and extensive experience.